Our Vision
Our Vision
"The world as we have created it is a process of our thinking. It cannot be changed without changing our thinking." ― Albert Einstein
SpaceN is where culture moves. We are a Source where ideas can manifest, grow, and build. Our creative Ecosystem consists of four distinct parts – Membership, Community, Flexibility, and Hospitality. Collectively, this Ecosystem serves as an accelerator for creative performance, cultural progress, and new creative ideas. We are the place to inspire your work and grow your community.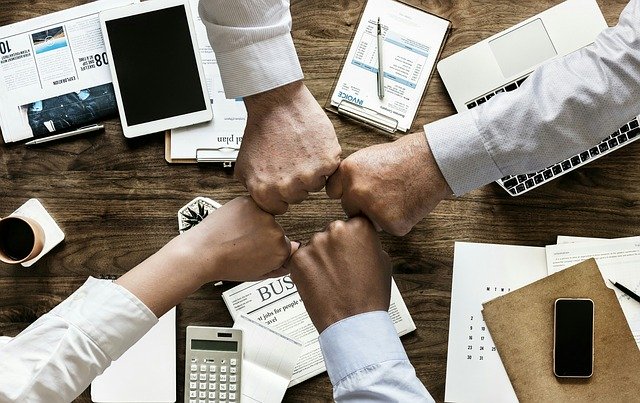 SpaceN is an unconventional co-working space network, we exist with a mission to provide flexible, cost-effective coworking space to all, nearby.
SpaceN works with our space partners in different locations to create suitable options for the customers.
We started in 2019, with a mission to monetize unused space and vacant seats in co-working spaces, independent offices, and in cafes and hotels and offer these co-working seats to the customer with flexible plans and freedom to move to any location in our space network. We provide the tech platform where we list all the available seats and allow customers to book them.
We are working on bringing in some standards in terms of services and pricing in the coworking industry, where customers can expect a level of service and can use different locations based on the requirement without worrying about what he would get.
We provide a wide range of customized services to our customers like individual seats, office space, meeting rooms, and event spaces, customers can book all these services instantly through our app or website.
At present, SpaceN has a network of 50 coworking spaces in Delhi-NCR and we serve more than 5000 customers every month. Soon we are going Expend our network at the pan India level.
Our Team
Customers Served every Month
How It works
How It works
"If at first the idea is not absurd, then there will be no hope for it." Albert. Einstein.
1
Buy a Subscription
Choose a plan best suited for you or Get Free Trial on us. You will get SpaceN credits based on the plan.
2
Walk into a space
Find a space on our website and walk into one that suits you. You can choose value, Standard or Premium workspace as per you preference.
3
Get to Work
Take a Seat, connect to Wifi, network with people and enjoy working. Credits will be deducted from the account.
Our Core Team
the crew
The team which make the magic happen.
Why SpaceN?
We are on a mission to make office spaces flexible, why to pay security deposits? Why pay even when you don't visit? Why do I always go to one office space?.
Visit any space in Space Grid
We call our network of spaces, the SpaceN Space Grid. you can visit any space in Space Grid and access all facilities. We have 10+ spaces across Delhi NRC and we are adding more every month
No Rent, No Security, Pay for what you use
With SpaceN Flixi plans, don't pay security deposit, don't pay monthly rent, no notice/lockin period, pay for the number of days you use the Spaces Grid.
Network Like crazy
Meet new people at new spaces and make your network strong. We organize various networking event and encourage people to network and collaborate
Testimonials
Clients Reviews
What Our SpaceN Community Members Think About Us.
"It is very convenient and flexible to use, traditiional co working spaces looks like old concept."
"I find it really cool, I pay onlu for days I visit. Spaces are also beautiful and convenient to use."
Deepti
HR Consultant
"I work from different spaces and meet new pepople, it helps me to be more creative."
Mohit Founder,
Freelancer, M Designs