Filters
Results For :
Virtual Office in Patna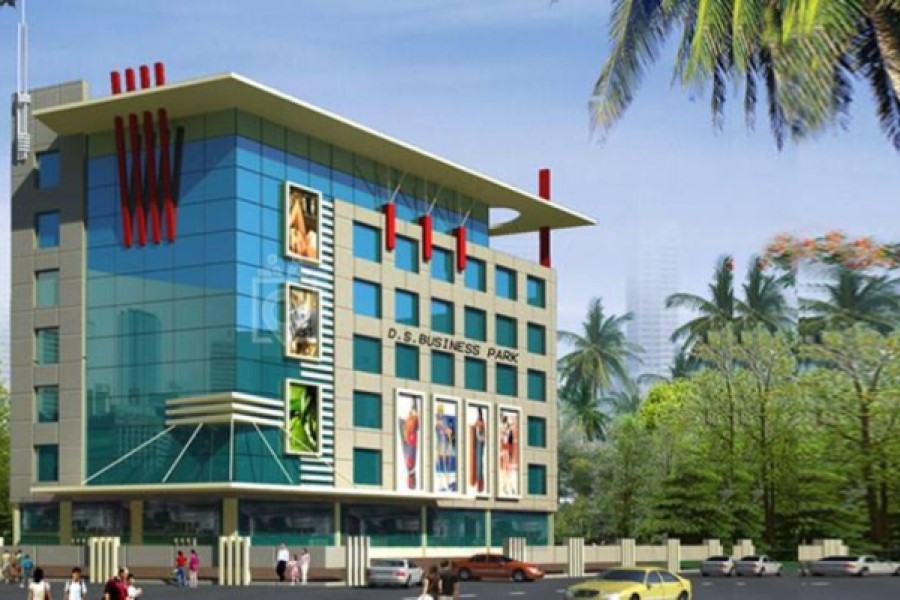 Talk to a SpaceN Expert
Give us your requirement and a SpaceN Expert will assit you.
Give us your requirement and a SpaceN Expert will call you.
Virtual offices In Patna
Patna is the capital city of Bihar state. Patna has its glorious past when it was known as Pataliputra, capital of the mighty Magadha empire. Aryabhata, Chanakya, Sikh Guru, Shri Guru Govind Singh, and many prominent personalities of India have their lineage in Patna.
Modern Patna is trying to gain its glory back and many efforts are being made in that direction. In June 2009, World Bank ranked Patna second in India in terms of ease of starting a business. Patna is witnessing a higher growth rate as compared to many cities in India.
Nearby Attractions of Patna
Nalanda, Bodh Gaya, Gaya,Rajgir, Vaishali, Pawapuri are famous places around Patana.
Patna is a pilgrimage center for many Indians who would love to go there to attain peace.
Virtual offices are a modern way of having an office without actually owning an office. Virtual offices can help you grow your business in multiple ways. If you're looking for a virtual office in Patna and are not able to make a decision, SpaceN Workspaces help you in finding a virtual office in Patna without taking any hidden or unhidden brokerage, you just need to visit our website virtual offices in Patna.
Virtual office in Kankarbagh, Patna
Virtual office in Kankarbagh, Patna is a well-developed office space that caters to all office needs efficiently. You can avail of modern facilities of a virtual office in Kankarbagh, Patna. Let's take a look at various facilities available at the virtual office in Kankarbagh, Patna.
GST Registration
GST registration has been made compulsory for every business now, you need to obtain GSTN for your business or multiple GSTN for various verticals of businesses. The complex process of getting your GST registration done may leave you bewildered. A virtual office in Kankarbagh makes your life easy by providing all the help in getting GST registration for your business. You can invest your energy in making your business prosperous and can leave the rest to the virtual office team.

Professional Office Address
You can always use your home address as your business address, there is nothing wrong with it but if you would like to expand your business and like to showcase your business address on various websites or on your business card or for any communications with prestigious clients and business then a professional-looking address can certainly make a difference.
A credible office address ensures privacy of your personal life as well as leaves an impact on business deals.
SpaceN Workspaces is always with you in the voyage of your professional upliftment. SpaceN Workspaces has a virtual office in Kankarbagh, Patna. You can proudly use this address as your own office address and the good news is you just need to pay nominal charges to avail virtual office address. You can take a flexi pass or one-day pass according to your requirements. Flexi plans ensure a hassle-free experience without giving a jerk to your budget.

On-demand Office Facilities
Virtual offices can be turned into an actual office space in a flick. If you would like to hold a meeting in the office or want to organize any corporate event, the virtual office in Kankarbagh, Patna is ready to welcome you with all the modern amenities and facilities.
Company Registration
Virtual Office in Kankarbagh, Patna assists you in the process of company registration.
If you would like to register your new business, virtual office in Kankarbagh, Patna will take the responsibility to get your new business registered and you just need to pay a woefully economical price for that.
Courier and Mail Handling
Virtual office in Patna help you in many ways. At a very affordable rate, your couriers and mail will be handled by the experienced team on behalf of your business.
By now, SpaceN Workspaces has one virtual office in Patna but very soon we'll have more virtual offices in other prime locations. To get a sneak peek, keep visiting this space or talk to an expert from our team for further information.
You can rely on virtual offices in Patna for credible office addresses or for expanding your business. Grab the golden opportunity to avail all the facilities of GST registration, company registration, opening a business bank account, and many more at economical rates. The opportunity is like never before, it's like if you snooze, you lose, now is the best time to avail the facilities of virtual offices in Patna.
Frequently Asked Questions(FAQs)
Popular Questions
We have qurated the questions you might have and we keep on updating them time to time.
What is a virtual office space in Patna?
Virtual office in Patna is an online office set up that works just like a physical work station. Virtual offices in Patna provide credible company addresses for various business communications.
What are the basic things a virtual office in Patna provides?
Mail handling, call forwarding, courier handling, online office setup, company address for GST registration and Bank related procedures. On demand, official meetings, corporate events and other client interactions activity can be arranged at virtual offices.
Can I use my home address as a registered office in India?
Yes, legally you can use your home address as a registered office. The main problem is that your company address might be displayed on various public platforms. A dedicated company address looks more professional than sheer home address. We have a better opportunity in the form of virtual offices so why should one go for the first approach?
Can I use a virtual office in Patna for company registration?
Yes, of course. Virtual offices in Patna can be used as corporate addresses for the company registration.
What is INC 22 compliance ?
A company is to have an official registered office from the fifteenth day of its incorporation to be able to receive and acknowledge all communication and notices that are addressed to it. Further, the verification of the registered office must be furnished to the Registrar within a period of 30 days of company incorporation. A company can change its registered office whenever required. For that it should file Form INC-22 with the Registrar regarding the situation of its registered office in the manner specified by the Companies (Incorporation) Rules 2014.(temporary name plate for bank account verification or any other verification)
What is SpaceN add On?
SpaceN Addons give more flexibility to the customer in the form of customized Addons for Meeting Rooms, Flexi Day Visit Passes, Locker Facility, and Permanent Name Plate. You can customize your virtual office plan according to your need.
Types of Add Ons
Meeting hours- 5, 10, 20, 30 hours with validity similar to his payment plans.
Day visits- 5, 10, 20,50 days with validity similar to his payment plan.
Locker charges- For company and & GST Registration customers needs to maintain Book of Accounts. So we should provide them a locker to every such customer to maintain the Book of Accounts.
Permanent Name Plate Charges- Ideally customers need to have a permanent name plate with GST number in front of office premises.
How can I purchase SpaceN Virtual office in Patna online?
Yes, you can purchase SpaceN Virtual office in Patna plans through our Website. Once you complete the payment process and provide the required documents to us then we will provide the required documents for registration within two working business days.
How can I renew my Virtual office in Patna plan?
SpaceN System will generate an invoice before 30 days of expiration and email you to your registered email id with us. By doing payment before expiration your virtual office plan renewed again without any lapses.
What are the documents required for a Virtual office in Patna registration from a customer?
SpaceN Virtual Office in Patna is for those persons who need a professional address for mail handling as well as for GST & MCA registration.
Documents we Require:
Signing Authority Name(If directors are not available in India then we required Board resolution for Authorised signatory.), Phone number, and Email ID.
Aadhaar and PAN Card of all directors
Company Name, Incorporation Certificate and GST (if available)
KYC Docs
What are the documents which will be provided by SpaceN for virtual office in Patna registration?
For Company/GST Registration Purpose
Stamped Space Agreement
No Objection Certificate
Utility Bill
For Mailing Address Purpose?
What is APOB (Additional Place of Business)?
For Company/GST Registration Purpose Additional Place of business is the place of business where taxpayer carries out business related activities within the State, in addition to the Principal Place of Business.
Who needs virtual offices in Patna?
There's no set rule for you to avail a virtual office in Patna and almost every business, irrespective of their domain, have been seen availing these services. However, it is extremely beneficial for:
Entrepreneurs while incorporating a new company or startup in a new city
Businesses who'd like to expand to newer location limited resources.
For Businesses with a Pan-India presence virtual office in Patna is a cost-effective solution.
Companies who are completely remote & do not have a professional office address.
International companies looking to set up their offices in India.
Freelancers, remote workers, bloggers, home entrepreneurs looking to launch their business.
Are the documents required to provide Virtual Office in Patna for applying GST & the are the same in case of company registration?
Yes, documents for GST registration and company registration are the same.
How much time does it take to get a virtual office in Patna?
It takes us 3 working days to share the required documents in return (post receiving the complete details, payments from you)
How will I receive my mail or courier deliveries?
Everytime a courier is received, You'll be notified of the same. You can either get it collected yourself and you can ask us to forward it to your address by paying the nominal courier charges.
My query is not covered in the FAQ.
It is unfortunate that we were unable to address your concerns above. We would be happy to answer any further query that you may have; please tell us your query Through
Email us at- contact@SpaceN.in
Call Us at- 8826607949
Whatsapp Us At- 82874 23295
Still Need Help ?